May 30 2013
See on Scoop.it – lean manufacturing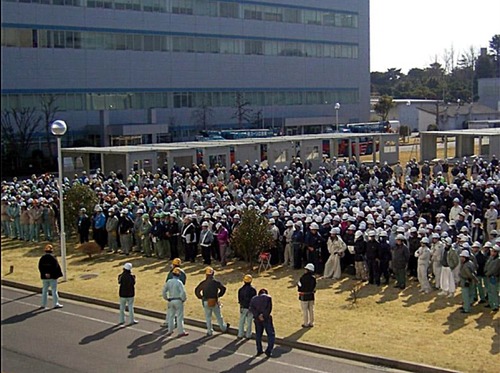 "After the March 11 monster earthquake and tsunami wiped out large parts of Japan, headlines focused on the near-meltdown of Fukushima. Recently, I learned that there was a strong likelihood of a worldwide economic meltdown, caused by a microchip factory 80 miles south of Fukushima. Here is the story of how the crisis was contained.
'I was already retired when the earthquake came,' remembers  a Toyota official who requested that his name is not published.  He is a seasoned production expert, one of the few alive who received personal training from Taiichi Ohno, the father of the Toyota production system. 'I thought, let others handle the problem, but I was wrong.' He was recalled and asked to spearhead the Toyota part of the reconstruction effort."
Michel Baudin's insight:
While critics have often claimed that low inventories made Lean supply chains vulnerable to natural disasters, Toyota's record in actual events says otherwise, in cases including, in the US,  the Mississippi flood of 1993 and, in Japan, the Aisin Seiki fire of 1997 and now the Fukushima earhquake of 2011.
As it turns out, the combination of vigilance in logistics and relationships that make it possible to enlist the supply chain in rapid recovery works better than inventory. In the case of the Fukushima earthquake, more inventory would simply have meant more losses.
See on www.thetruthaboutcars.com